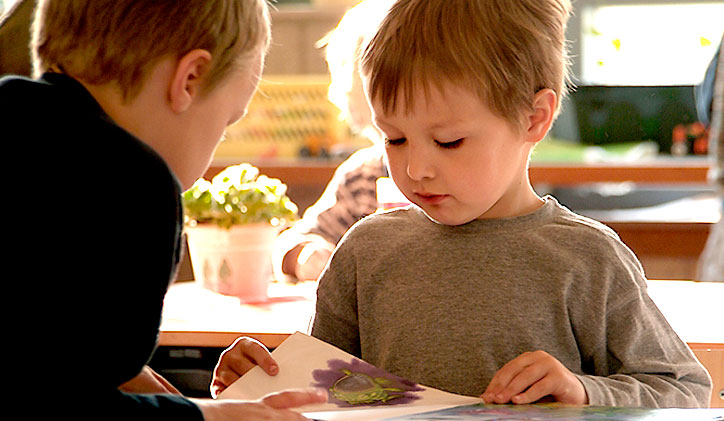 Our Pre-Kindergarten is a colorful place where the children explore, discover, and experience wonderful themes, concepts, and ideas. The curriculum is focused on preparing each and every child for what lies ahead—kindergarten!
We believe in an approach of learning through fun-filled activities. Our spacious classroom allows for wonderful learning centers where the children can explore interesting concepts. Our language arts center includes a listening station where pre-readers can have stories read to them while they follow along in their own storybook. Word walls and print surround the children enticing them to practice their writing skills. Phonics games develop the children's sense of phonemic awareness. Science experiments and math concepts are realized in our Math/Science Center. Beautiful works of art are created through a multitude of mediums in our Art Center. Imaginations run wild in our Dramatic Play Area, doctors, nurses, chefs, and firemen all appear! We must not forget about free play were children develop their social skills by interacting with other children. Weather permitting the children play outside on our spacious playgrounds where they can develop their gross motor skills.
Pre-Kindergarten Schedule
9:30-9:45 Greeting Time
 1:00-1:30 Center Time
9:45-10:30 Circle Time
1:30-2:00 Circle Time
10:30-11:30 Small Group Activities
(Language Arts, Math, Science, Art)
2:00-3:00 Small Group Activities
(Language Arts, Math, Science, Art)
11:30-12:00 Theme Related Group Activity

 3:00-3:15 Snack Time
12:00-12:30 Lunch
 3:15-3:30 Theme Related Group Activity
12:30-1:00 Quiet Time
 3:15-3:30 Theme Related Group Activity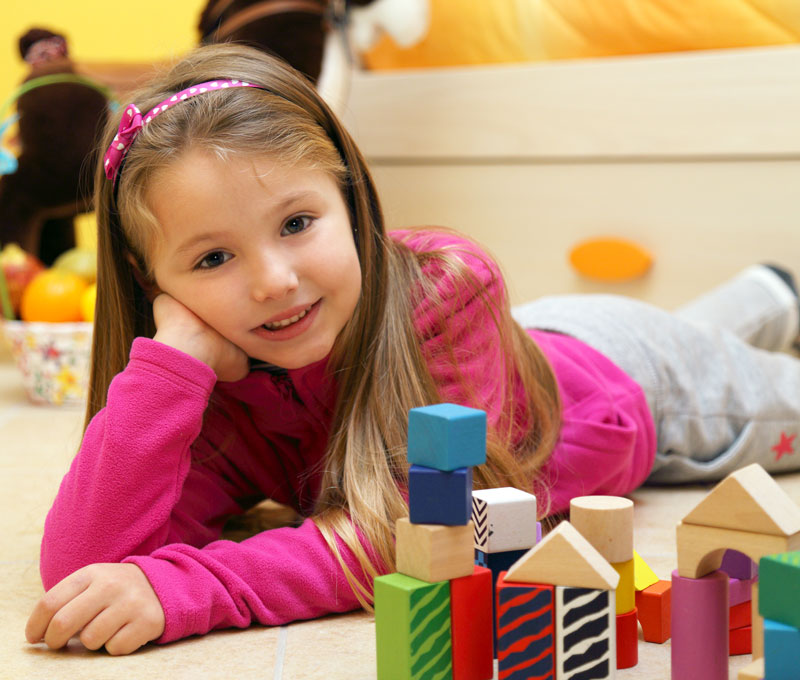 Our nursery program is designed to encourage a young child's social, emotional, and educational development. Through the use of story, song, and play, children are introduced to new concepts and ideas. Letters, numbers, shapes, and colors are introduced and explored. Children begin to develop their pre-writing skills through manipulatives and age appropriate worksheets. The children are continuing to develop their social and emotional skills, by learning how to share, cooperate with others, and do things for themselves. The children's fine motor skills are developed through playful activities, such as making shapes with playdough and coloring pictures using crayons. The development of gross motor skills can be achieved through a game of catch on our playground or by exercising in our classroom. Listening skills are gained every step of the way, during story time, circle time, and games.
|  9:30-9:45 Greeting Time | 12:30-1:00 Rest Time |
| --- | --- |
| 9:45-10:15 Circle Time | 1:00-1:15 Greeting Time |
| 10:15-10:30 Snack Time | 1:15-1:45 Circle Time |
| 10:30-11:00 Theme Related Art | 1:45-2:15 Theme Related Art |
| 11:00-11:30 Music & Movement | 2:15-2:45 Creative & Basic Movement |
| 11:30-12:00 Theme Related Group Activity | 2:45-3:00 Snack Time |
| 12:00-12:30 Lunch | 3:00-3:30 Theme Related Group Activity |